All news
November 17, 2023
2023 INTERCOM Annual Meeting! Highlights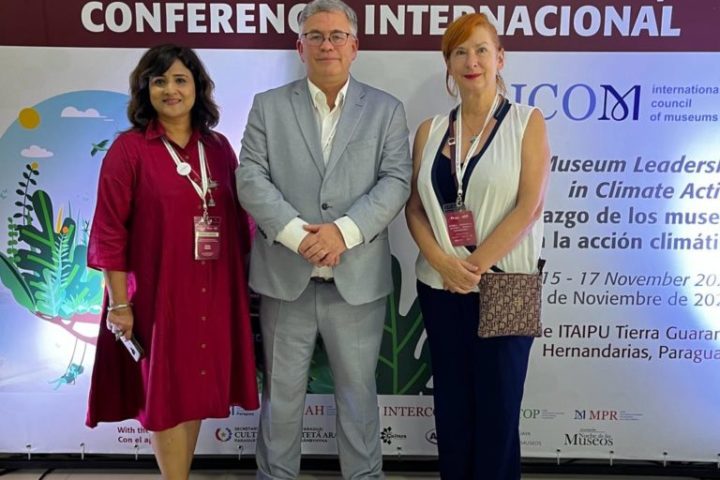 Dear INTERCOM members,
INTERCOM will held its 2023 Annual Plenary Meeting during the International Museum Conference entitled Museum Leadership in Climate Action, held in Hernandaries, Paraguay, on November 17th 2023 at 10:00 (GTM-4). We are inviting all INTERCOM members to take part in the meeting. For those who are not able to join in person, online participation will be available. Please find the proposed agenda for the annual meeting below. We kindly suggest you to block the date in your agenda. More information and meeting documents will be shared via our INTERCOM website a week in advance.
PROPOSED AGENDA 
1.Adoption of the agenda
2.Minutes of the 2022 Annual Plenairy Meeting held in Prague
3.INTERCOM 2022 Annual Report
4.INTERCOM 2022 Financial Report
5.Future plans and programmes:a.2024 Annual Conference in Lusaka (Zambia)
b.Online Leadership Forum Platform
c.Next steps Regional Leadership Forum sessions
d.Training Intercultural Awareness for museum leaders
6.Contributions from our members (we welcome your suggestions)
7.Other matters
If you cannot be in Hernadaries, Paraguay, you can participate to the Plenary following this link:
Zoom Meeting
https://us05web.zoom.us/j/86214703819?pwd=QaovA5Jsc3zhGAazVVsbmNTziaMF4n.1
Meeting ID: 862 1470 3819
Passcode: J1NKN3
Updated documents can be downloaded at this link this link: https://t.ly/w2kax
More info & registration link for the Conference Museum Leadership in Climate Action in Hernandaries, Paraguay are available via the INTERCOM website and via our partner and host ICOM Paraguay. The conference is jointly organised by the ICOM Committees ICOM Paraguay, INTERCOM, ICMAH, MPR and ICTOP.