Message from the Chair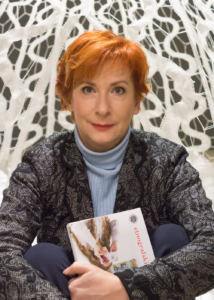 Dear members,
INTERCOM has had a long tradition in contributing to the ICOM global museum community and has a continued great potential to engage even further in the next few years. INTERCOM members are remarkable professionals representing diverse functions within the field and they are a key part of the creative source.  Our task as the new board is to provide a platform for you to engage and communicate your ideas. We started addressing the members individually to obtain feedback and this exercise has been proven valuable. We have recently launched a renewed web site as the ICOM mini site in conjunction with our Twitter account, which will enhance our communication. We are very much counting on you to provide us with enriched content which will cohabitate with our usual reports and announcements.
We are also planning to conduct regular surveys on various topics we may explore and would be grateful for your participation. Topics related to the Management field are crucial to understand to stay relevant in our everyday work. We recently have been exploring topics like funding, collection development and care, audience participation, operational and financial setbacks, challenges of decolonisation and restitution, digital challenges – which are critical to embrace, and we are looking for your point of view to enrich them.
We welcome you to visit our web site regularly to obtain useful information.
Goranka Horjan