Board members
CHAIR: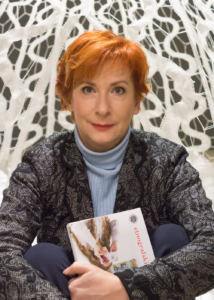 Goranka Horjan
Director of Castle Trakoscan, Croatia
Goranka Horjan is an art historian with Ph. D in information and communication sciences. She has been active in ICOM since 1997. She was a member of the Executive Council from 2010 to 2016 and from 2017 to 2019 she has been the Chair of ICOM Southeast Europe. Since 2019 she has been the chair of INTERCOM. Her main interest is leadership, management, and governance of museums. She encourages networking and has experience of working in other professional organizations. From 2015 to 2019 she was the chair of the international jury of Europa Nostra Heritage Award in the category Education, Training and Awareness-Raising under the auspices of European Commission.  From 2012 to 2017 she chaired the European Museum Forum Board of Trustees that operates the most prestigious museum award scheme in Europe including European Museum of the Year Award and Council of Europe Museum Prize.
She has rich experience in leading museums. From 2000 she was the general director of the Museums of Hrvatsko Zagorje where she led several museum investments and currently she is the director of  Ethnographic Museum in Zagreb, Croatia. From 2004 – 2006 she was the Assistant Minister of Culture of the Republic of Croatia.
SECRETARY: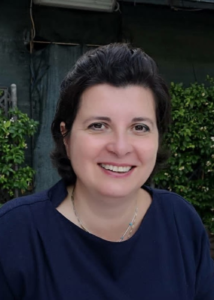 M. Cristina Vannini
Cristina Vannini, archaeologist by background, museologist and expert in museum studies and cultural projects, founded in 2004 soluzionimuseali-ims, a consulting agency for museums. Her expertise is hybrid having worked in archaeology and in the field of marketing research. Former Director General of INSULA-UNESCO, National Secretary of ICOM Italy and member of the Board of ICOFOM – ICOM International Committee of Museology, she was Trustee of the Board of European Museum Forum / EMYA from 2014 to 2018 and presently she is National Correspondent for Italy. Lecturer at various Italian universities and international institutions, she has been contracting professor at IULM University, Milan, since 2016 and, in 2019, in the Master: Tourism Management. For the academic year 2021-2022 contract full-professor at the Master of Academy Belle Arti of Macerata for European Contemporary Museology and Museography She is consultant at YAS Management Reform in Dubai for the development of cultural projects. She has been politically engaged for the city of Milan and at the regional level. She is currently member of Europa Nostra International Council and former President of the jury of the European Heritage Awards / Europa Nostra Awards in the Education, Training and Awareness Raising section
TREASURER: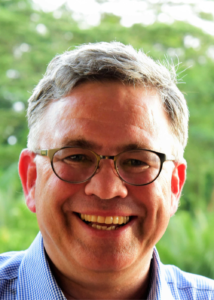 Hans van de Bunte
Hans van de Bunte is a museum professional with a broad background in the sector. Hans was Managing Director at Museumgroep Leiden, Director of Public Programs at the Tropenmuseum Amsterdam and Board member of the Association Cultural Marketing & Communication. In addition, part of Hans' career took place in Southeast Asia where he lived for 7 years and led various museum projects in Malaysia and Singapore, among others the successful realisation of the Masterplan for the newly built Sarawak Museum Complex in Kuching. Hans currently holds a board position in the International Committee of Museum Management of ICOM and is a member of the External Review Steering Committee. Back in the Netherlands he is a Supervisory Board member of DutchCulture, the Dutch institution for International Culture Exchange and the chair of The Netherlands Malaysia Association. Hans is founder of JJ Curation & Well-Being and at present works as interim director of Museum De Voorde in Zoetermeer.
Email: hans@jjcurationwellbeing.nl
LinkedIn: https://www.linkedin.com/in/hansvandebunte/
MEMBERS: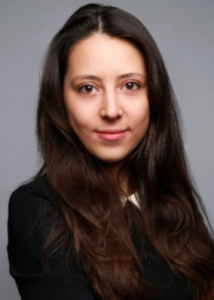 Héloïse Amez-Droz
Héloïse has been working in the arts and culture sector for the past four years. She worked on digital communication, donor relationships, event management, and is now focusing on strategic planning and exhibition development at Lord Cultural Resources as a Consultant. She is passionate about offering arts & culture to wider audiences and demonstrating their ability to make the world a better place.
Héloïse holds a Master's degree in Cultural Heritage Law from Paris-Sud University (France), a Master's degree in International Law from Pantheon-Assas University (France), and a Master's degree in Arts & Culture Management from the Rome Business School (Italy). In 2020, she completed a course on the Management of Successful Arts and Cultural Organizations, by the DeVos Institute and led by the renowned arts administrator Michael Kaiser, and more recently the DEIA Course organized by ICOM. She is bilingual (French/English) and fluent in Spanish.
In addition to the opportunity of working on multiple projects with Lord Cultural Resources, she aims to learn Arabic and become certified in project management (with the Project Management Institute).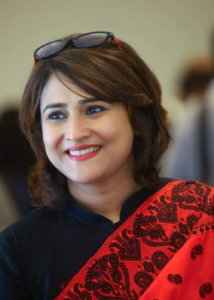 Reena Dewan
Director – Kolkata Centre for Creativity (KCC)
Founder – Bridging Culture and Arts Foundation (B-CAF) 
Reena has been spearheading many projects to promote research and development of different disciplines of art that leads to a volumetric and qualitative impact not only in the art field but on society and young artists & performers.
She champions and facilitates Inclusion, Diversity and Gender Equality in Museums and Art Spaces. She is instrumental in launching the first 'Accessibility Program' in Eastern India, which forms a bridge between people with special abilities and Arts. She works for social inclusion using arts for the development of marginalized and differently-abled communities, empowering them through self-expression. She co-convened the first International conference in India on 'Gender Mainstreaming and Cultural Rights. She is pioneering social changes by creating an inclusive culture that addresses different abilities & choices, gender & sexual diversity and marginalization of communities through appreciation and applications of art. 
Recipient of prestigious fellowships, Australia Council's International Leadership Program, Art Think South Asia, International Society for Performing Arts, Singapore International Foundation, The Association of Art Museum Curators (AAMC) and of 'Emerging Scholar' award from Ground Research Networks.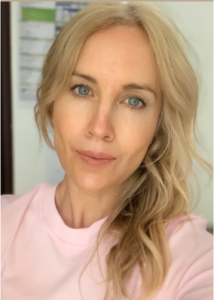 Anne-Marie Gilis
Anne-Marie Gilis, born in Belgium and currently living in London (UK) and Dubai (UAE) , is a creative strategist and university professor with a focus on leadership, organisational behaviour, creative management and future thinking strategy. Anne-Marie holds a master's degree in Cultural Studies and Critical Theory (KU Leuven, Belgium), and an MSc in Management (MBA) from the London School of Economics and Political Science. In addition, she specialised in Innovation and Technology, Design Thinking and Crisis Leadership from Massachusetts Institute of Technology (MIT), and Harvard Business School Executive Education. She currently finishes a PhD in leadership and future strategies for museums.
In a previous career, Anne-Marie was a journalist, news anchor and filmmaker, and it is thanks to this extensive experience that she is now able to build a natural bridge between the creative/cultural industries and their innovative management and leadership. She is a keen observer of cultural matters and has a unique ability to blend technology, creative talent and financial constraints into sound strategic advice.
Anne-Marie shares her knowledge at several universities. She teaches at The Entrepreneurial School of Innsbruck, Austria's top business university, and collaborates with the Cultural Studies Digital department of KU Leuven in Belgium and with the media and innovation department of American University Dubai.
She is the lead author of INTERCOM's report "Taking the pulse 2021. Museum Leaders speak", a global study, which brings attention to global museum leadership.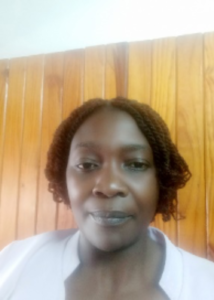 Martha Ikabongo
Martha works for Copperbelt Museum in Zambia as an Administrative Officer. Administration work involves museum management and human resources. Her work involves interpreting and implementing management policies and guidelines.  Management also involves taking care of human resources within the museum.   In 2021, she graduated from the University of Leicester with a Masters in Heritage and Interpretation.  From time to time she works as an assistant researcher and organizing museum programmes at national and international exhibitions.
Martha has worked with INTERCOM since 2021 when she was involved in conducting a global survey on Museum leadership. This survey revealed gaps in various challenges that museum leaders face in terms of skills gaps needed to adapt to digital transformations and limited sovereignty in terms of self-governance, among others.  The revelations of these gaps led INTERCOM to design phase 2 of the Museum Leadership programmes which Martha is currently involved.  She is currently serving as the National Secretary of ICOM Zambia.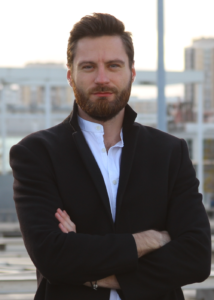 Marek Prokůpek
Marek Prokůpek is Assistant Professor in Arts Management at KEDGE Arts School, KEDGE Business School in France. Marek obtained his PhD at the Department of Arts Management at the Prague University of Economics and Business with the thesis on Performance Measurement of Public Art Museums. Between 2018 and 2020 Marek was a Postdoctoral Fellow at the LabEx ICCA (Industries culturelles et création artistique) in Paris, where he conducted research on ethics of museum fundraising and museum observatories.
His research interests lie primarily in the areas of innovative business models of museum, museum fundraising and philanthropy and its ethical dilemmas, and alternative finance models in arts and culture. Marek has published several articles and book chapters on the topic of museum finance, the role of ethics in museum fundraising and museum innovative business models. Marek is a member of the INTERCOM Museum Leadership Research Team that conducted a global study of museum leadership resulting in publication Museum Leadership: Taking the pulse.