Some past INTERCOM Events
ICME, INTERCOM, & ICOM AZERBAIJAN HYBRID JOINT CONFERENCE REPORT
We present the report from the joint conference of ICME, INTERCOM, and ICOM Azerbaijan that took place in Baku. You can download the report here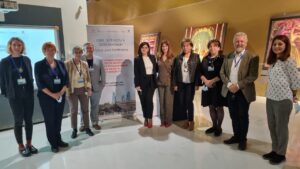 PRESENTATION AT EXPONATEC
19 – 21 November 2019
INTERCOM Chair Goranka Horjan moderated the opening of the Exponatec fair featuring the awarded museum projects of Best in Heritage under the auspices of ICOM. The participants were welcomed by the Vice President of Koelnmesse Mathias Pollman and Mayer of the City of Cologne. Dr Peter Keller Director General of ICOM spoke about the partnership of ICOM and the Best in Heritege whose importance was  stressed by Director Tomislav Šola. Goranka Horjan introduced the four laureates who won the title "Projects of Influence" after receiving several national and international awards for their projects. She also moderated the discussion with project leaders and audience. There is a huge potential in using the experience of top professionals who managed such excellent projects and therefore a possibility to conduct INTERCOM survey with winners was explored.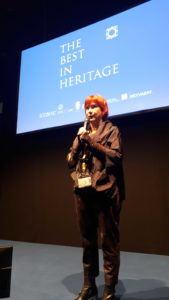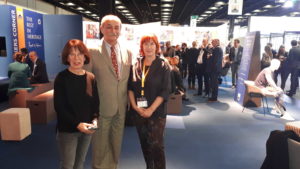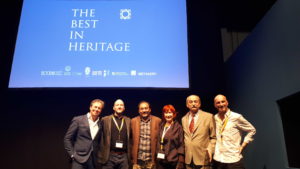 INTERCOM PARTICIPATION AT THE ICOM SPECIAL PROJECT ON INTANGIBLE CULTURAL HERITAGE
Conclusions of the ICOM conference on intangible heritage held in Zagreb, 17 – 19 October 2019
More than 80 participants and 35 panellists from different countries took part at the conference INTANGIBLE HERITAGE A CHALLANGE FOR MANAGEMENT AND COLLECTION POLICY organised by ICOM SEE, INTERCOM and COMCOL in partnership with ICOM national committees of Croatia and Slovenia. The conference was supported by ICOM Special Project Grant 2019 and also included workshops of intangible heritage masters, film presentations, field work trip in Slovenia and a lot of social networking. The support was also provided from the City of Zagreb and Croatian Ministry of Culture and organisational support was given by Ethnographic Museum and Mimara Museum, both from Zagreb, Delavski dom Trbovlje and Pokrajnski muzej Brežice, both from Slovenia.
Different panels explored various aspects how museums safeguard, promote and integrate ICH into their collections. Since the purpose of the conference was also to advocate the proposal to celebrate 17 October as International Intangible Cultural Heritage Day all participants supported the initiative and the conclusion was to urge ICOM to officially address UNESCO with the proposal. ICOM Pakistan also send the support to the initiative and Korean representatives from the National Folk Museum in Seul presented ICH Journal  and the possibility to publish articles on the various ICH phenomena in the world.
Goranka Horjan, chair of INTERCOM took part in the opening panel together with INTERCOM member from Serbia, Slavko Spasić.