All news
February 9, 2022
EXTERNAL GOVERNANCE REVIEW | DRAFT REPORT – FEEDBACK FROM INTERCOM MEMBERS Publications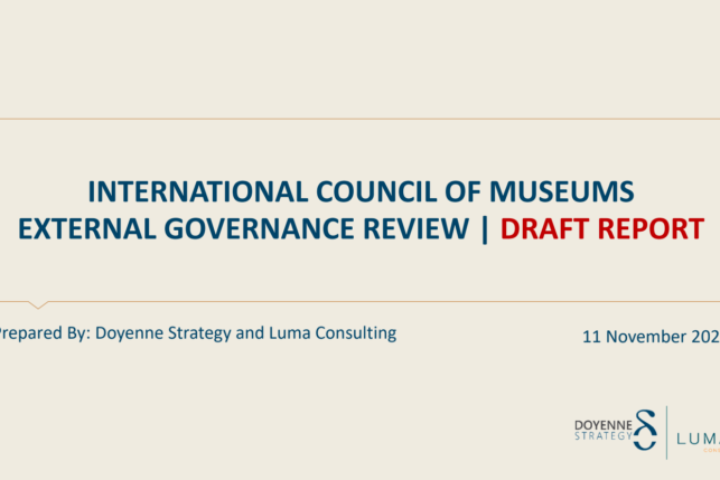 Dear INTERCOM members.
The company engaged by ICOM to do the External Governance Review established the process how to secure the feedbacks related to their findings. First the
feedback from members of the Advisory Council are asked for and in the next phase the committee chairs will forward the feedback collected from their members. Therefore INTERCOM encourages the members to read the report and provide feedback.
The link to three-language report is here:
Please find the English version here, French version here, and Spanish version here.
The feedback should be forwarded to the chair by the 13th February the latest.
Getting feedback on the draft report is very important in order to inform the development of a final report that is factually correct, brings clarity to the events and structural issues that led to the 2020 governance resignations, and offers useful recommendations to improve ICOM governance and restore member trust.