All news
May 7, 2023
INTERCOM CONFERENCE OPENED IN THE NATIONAL MUSEUM OF QATAR Highlights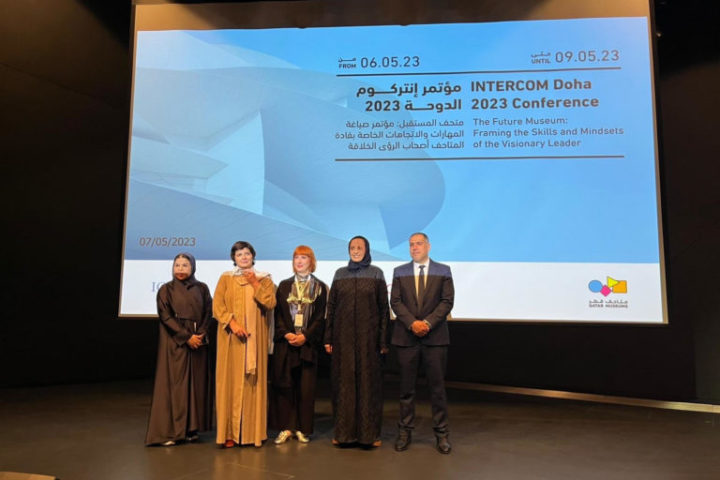 With more than 200 participants, the opening of the conference THE FUTURE MUSEUM: FRAMING THE SKILLS AND MINDSETS OF THE VISIONARY LEADERS  in Doha has been the first INTERCOM conference in the Near East. Jointly organised by INTERCOM, ICOM Qatar  and  Qatar Museums it is a unique opportunity to exchange experiences and challenges of the postpandemic world.
The strong message at the opening was given by Her Excellency, Sheikha Al Mayassa bint Hamad At-Thani, an experineced museum professional who streesed the role of the museums in shaping the better world of tomorrow. Goranka Horjan, the Chairperson of INTERCOM reflected how museums should be driven to immediate action and bring in change in every day practice in order to secure sustainable solutions. The Chief Excutive Officer of Qatar Museums, Ahmad Musa An Namla stressed the importance of the conference held in Qatar, the country that is successfully building a strong museum scene while ICOM Arab Chair, Dr Dahmali,  greeted the interesting format of the conference that will enable further training  of regional professionals.
The conference was also done in partnership with ICOM Croatia, ICOM SEE and CIMAM.