All news
May 17, 2022
INTERCOM MARKED THE IMD IN SARAJEVO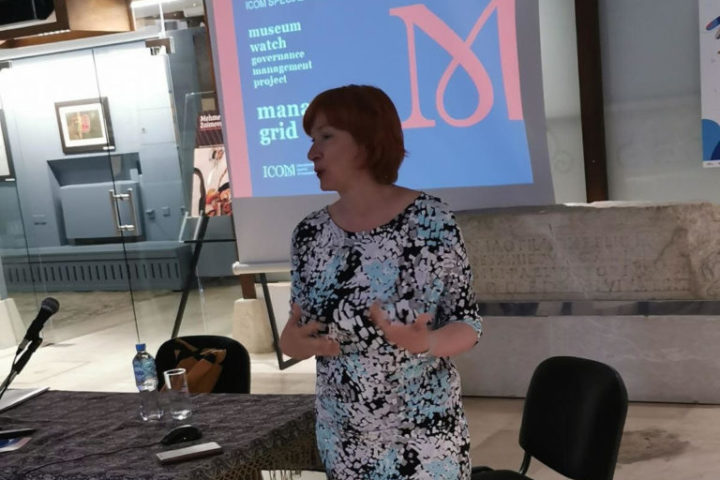 Promotion of the Museum Watch Governance Management Project
This year's theme Power of Museums is in line with recent INTERCOM activities whose aim is to empower museums in order to increase their capacity to build the resilience necessary to cope with numerous challenges. The latest e-publication of INTERCOM, jointly made with CIMAM and  in partnership with ICOM SEE and ICOM Poland, has the purpose to set a path for creating an efficient governance code that can assist museums to manage their institutions in a better way. The meeting was organized by ICOM BiH and the Museum of Sarajevo. INTERCOM and ICOM SEE were partners in the organisation.
The chair of INTERCOM Goranka Horjan presented the publication Museum Watch Governance Management Project and the managerial grid frame. Both are available for ICOM members on the INTERCOM website. ICOM SEE chair Alenka Černelić Krošelj presented how the project was supported in the region of South-East Europe.
The meeting was attended by media and both chair gave interviews for national TV and radio.