All news
February 17, 2022
INTERCOM PROGRAMME AND ACTIVITIES DURING THE ICOM GENERAL CONFERENCE IN PRAGUE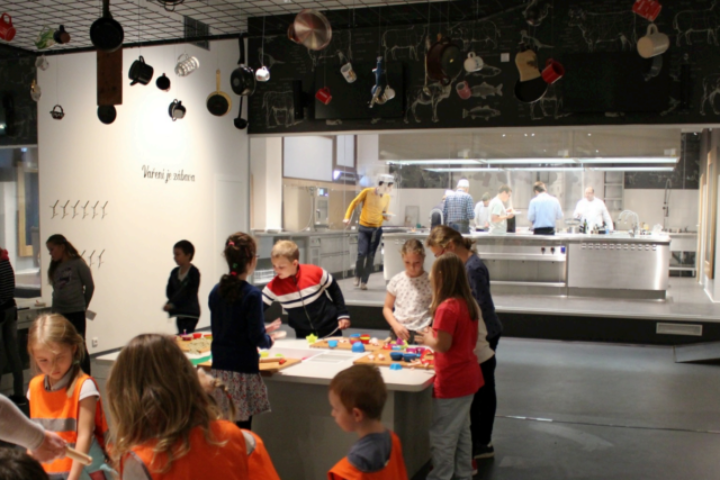 DEAR INTERCOM MEMBERS, 
TAKE PART IN THE INTERCOM PROGRAMME AND ACTIVITIES DURING THE ICOM GENERAL CONFERENCE IN PRAGUE, August 2022
Draft programme
The theme of leadership and good governance will be discussed in all activities involving INTERCOM presence at the ICOM General Conference in Prague. Do not miss the unique opportunity to explore the most challenging issues of museum work!
We are collaborating with different partners within ICOM network and you are invited to join us as a speaker, panellist, participant or online follower… just register in time.
Call for Papers is out and gives you the opportunity to actively join the sessions.
Follow INTERCOM website for regular updates of the programme
Our recommendation:
Do listen to distinguished speakers on leadership topic that INTERCOM proposed for the Plenary Session!
It is on the main programme on 23 August at 12.00 – 13.30 so for updates follow the General Conference Programme.
Keynotes discussion and panel discussion will be led by INTERCOM members.
Project presentations:
INTERCOM is involved in several ICOM supported projects so do not miss our flesh presentation of "INTERCOM GLOBAL MUSEUM LEADERSHIP STUDY AND KNOWLEDGE PLATFORM" Solidarity project on 22 August 2022 14.00-15.30 presented by the INTERCOM Chair.
Memorial Lecture
The memorial lecture during the ICOM General Conference is jointly organized by INTERCOM, ICOM US, ICOM ICEE and the Secretariat. Stephen E. Weil Memorial Lectures are held to honour Stephen Edward Weil (1928-2005), deputy director of the Smithsonian's Hirshhorn Museum and Sculpture Garden 1974-1995, senior scholar emeritus at the Smithsonian Center for Education and Museum Studies since 1995, who was the author of several publications that had a significant impact on museums' work. The Lecture will take place on 21 August at 3.45 pm.
INTERCOM SESSIONS
MUSEUM LEADERSHIP – TAKING THE PULSE (part one and part two)
In an age marked by numerous challenges, INTERCOM offers a possibility to discuss difficult leadership challenges museums are facing today.  Short dynamic sessions offer participants an opportunity to interact and take part in panels and discussions.  Both sessions include different presentation formats – research results, book promotion and short presentations to generate exchanges among the experts and participants. The central topic is leadership.  From fostering the resilience of institutions to taking care of the health of our planet and taking part in regeneration of our economies and societies – museums roles matter much more than we can think of.  By highlighting the importance of leadership INTERCOM is looking for various experiences to support museum leaders in building capacity that will work in new circumstances. The sessions will help cultivate within leaders the essential skills to lead their organizations in difficult time such as active listing and agile monitoring which help set the conditions in which museums can ideally operate. Taking the pulse with INTERCOM is a good step to make and can help you to make a proper museum diagnosis. Join INTERCOM and see how it works – ICOM General Conference offers you this unique possibility for exchange.
The session is organized with following partners: ICOM SEE, ICOM ZAMBIA, ICOM CZECH REPUBLIC, and ICOM INDIA.
Programme – Part 1 on 22 August 16.00 – 17.30
Opening of the session with the promotion of the publication "MUSEUM LEADERSHIP – TAKING THE PULSE 2021, Museum leaders speak: INTERCOM's research into museum leadership worldwide"
Paper presentations – selected from the Call for Papers
Programme – Part 2 on 23 August 16.15 – 17.45
Experts from the leadership project moderate the session
"Flesh speakers"– selected presenters from the Call of Papers
All presenters are asked to provoke ideas for discussion with audience
MUSEUM GOVERNANCE – SOMETHING TO WATCH!
How founders and owners support your museums plays a vital part in running your institution in general. This session deals with governance and management issues.  INTERCOM is committed to introduction of a grid to develop appropriate governance codes and explores good governance practices through research and exchange with museums. Therefore, this session, an outcome of our cooperation on this with the Museum Watch Committee of CIMAM, will focus on discussion and exchange. In the time of pandemics, we had enough webinars and presentations – we learnt a lot and now is the time to share. Take part in the session and do not miss the opportunity to share your vision of good governance. Networking and participation are among the core values of professional excellence which ICOM promotes so be encouraged to come and discuss the theme with us.
The session is organized with following partners: CIMAM, ICOM POLAND and ICOM SEE.
Programme on 23 August 14.30 – 16.00
Presentation of the project report "MUSEUM WATCH GOVERNANCE MANAGEMENT PROJECT" by experts
The panel follows with invited panellists.
OFF SITE MEETING – The Director's round table – Taking the Pulse
INTERCOM, the International Committee for Museum Management, has taken the initiative to organize during the General Conference in Prague an informal roundtable among directors of museums. The session is new in the programme as it invites only museum directors to partake in an informal get-together. In an informal setting, a cosy place for exchange will be created for our distinguished colleagues and museum directors to share their experiences. We will start with a display of a management case, asking for the participants' feedback with a purpose to come to a shared solution/understanding. The context of management / leadership is crucial for fulling the director's role. It requires a good overview, weighting options or complex decision making and leadership skills in order to achieve solutions acceptable for all parties involved.
INTERCOM moderator will take care that the discussion in the roundtable goes smoothly. The conversation may be light and sometimes witty. It focusses on what directors do in similar situations and encourages them share how they acted in challenging situations: What worked? And what did horribly go wrong? What would they advise NOT to do in such a situation?
The Director's roundtable is a sharing session about the role as Director. About your position and power and leadership styles. The conversation will offer a couple of scenarios, by changing the circumstances to review the chosen situation from different angles, to steer the conversation and make the audiences reflect from their own similar experiences in the role of Director.
The aim of the meeting is to lead to a better understanding of the role of directors, to create a mutual bond as members of INTERCOM and to realize how feedback from colleagues and asking for advise can help finding a solution or even prevent the issue from growing out-of-hand. The whole session will be a safe space for directors even to share their weaknesses, failures and bond with people in the same role and position. Use this secluded and safe place to share your expertise and learn from the others!
Programme on 25th August 2022 starting 9.30 in the National Museum of Agriculture, Prague
ANNUAL INTERCOM MEETING – will be updated