All news
November 3, 2022
INVITATION TO PARTICIPATE GLOBAL DIRECTORS FORUM ON DIGITAL STRATEGY FOR MUSEUMS Regional Forum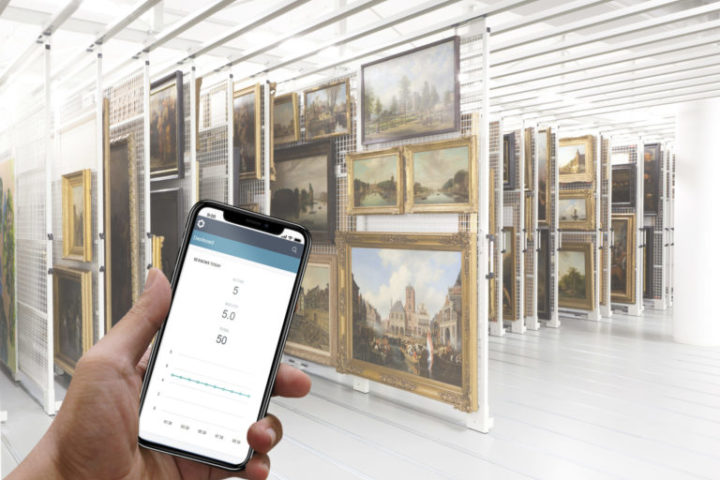 I N V I T A T I O N   T O   P A R T I C I P A T E
GLOBAL DIRECTORS FORUM ON
DIGITAL STRATEGY FOR MUSEUMS
 Wednesday 30 November at 12.30 UTC
Recent research by ICOM's INTERCOM has revealed that many museum leaders have an urgent need to strengthen their understanding of the digital arena.  INTERCOM'S survey of over 900 museum leaders worldwide,  revealed that they lacked sufficient knowledge of the strategic issues relating to the impact of digital on their institutions.
To address the opportunities and challenges of digital in museums, INTERCOM, in collaboration with Fundacion Typa from Argentina, have organised an online Digital Strategy Director's Forum designed to help you, as a museum leader to think strategically about how to implement digital activities across your organisation.  This Global Forum is organised through the ICOM INTERCOM Solidarity Project 'LEADERSHIP ALERT – CAPACITY BUILDING FOR FUTURE MUSEUM SCENARIOS'.
Online Digital Strategy Director's Forum
The Digital Strategy Director's Forum will be led by Conxa Roda, a thought leader in the use of digital technology for visitor-centred cultural organisations (see biography attached).  Conxa will explore what mind-set changes and structural changes are necessary for museums to make the most of their digital opportunities.  Using case studies and examples from museums small and large, she will address the world of digital post-Covid; setting the digital strategy; audiences and digital; content and technology and infrastructure. The goal of the forum is to provide actionable insights for museum leaders on the high-level "institution-shaping" opportunities and challenges their institutions face in the digital space.
The Forum is aimed at Senior Museum Directors, Museum Leaders and Senior Curators from museums across the world.  It is an opportunity to learn from each other and discuss strategies, ideas and solutions amongst your peer museum leaders.  So be ready be inspired and challenged to think anew about the strategy and structure for digital engagement.
Participant Outcomes:
An understanding of the skill set required for digital engagement
Challenged thinking
Practical advice
The Digital Strategy Director's Forum is free to participate in and will take place at 12.30 UTC on Wednesday 30 November 2022.
The format for the Digital Strategy Director's Forum 
The Forum will take place online.  Conxa Roda's Keynote address will be followed by two breakout groups to enable participants to discuss two themes in smaller groups.
Each group will then feedback to the plenary group.
Welcome and introduction                                                       5 minutes
Conxa Roda – Prerecorded presentation                               35 minutes
Breakout room 1 (Digital Strategy)                                        15 minutes
Feedback in Plenary                                                                   8 minutes
Breakout room 2 (Organisations and Technology)             15 minutes
Feedback in Plenary                                                                  8 minutes
Closing words                                                                             4 minutes
We hope to see you at the Forum on Wednesday 30th November!
Yours sincerely,
Goranka Horjan
Chair, ICOM INTERCOM
Please fill in the participation form on the next page and send it to: museos@typa.org.ar
Download the Participants application form