All news
February 13, 2023
MOSTEIRO DE AROUCA CONFERENCE BROUGHT NEW HIGHLIGHT ON LEADERS CHALLENGES IN MUSEUMS Highlights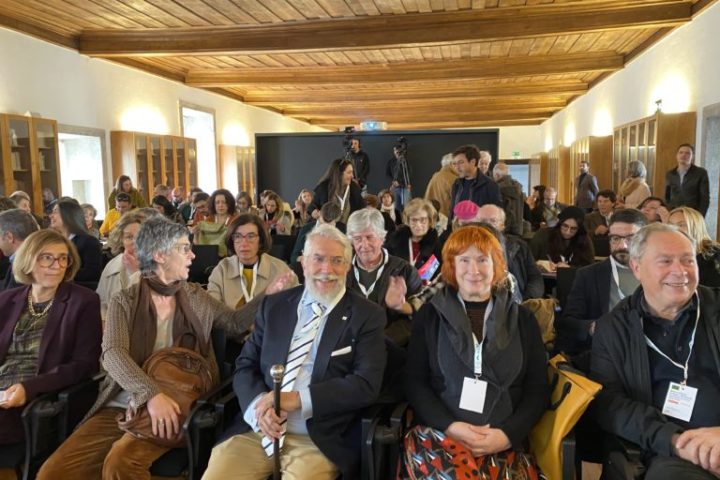 On 10 – 12 February ICOM Portugal, under the leadership of its chair, Maria de
Jesus Monge, hosted a conference with the title Models of Management of
Museums and Monuments – Ongoing Experiences and New Visions in the city of
Arouca. It was organised with the support of the local museum people from the
Monastery of Arouca and participation of the Association of Portuguese Museum
Professionals, ICOMOS Spain and INTERCOM. The Chair of INTERCOM, Goranka
Horjan was a keynote speaker on 10 th February and in her speech she focused on
recent INTERCOM activities in the field of leadership and good governance.
Horjan illustrated the challenges museum directors and their staff meet on
several study cases around the globe. He also stressed the need to have a deep
insight how museums work and what tools should they use to fight silo mentality
withing their institutions.
The selection of interested speakers and presenters enabled a fruitful discussion
and the conference was opened by the State Secretary of Culture, Ms Isabel
Cordeiro. João Neto, president of APOM and director of Museu da Farmácia
presented the initiative to mark the day of museum professionals with the clear
purpose to strengthen the role of people working in museums and at the same
time to pay greater attention to the need of introducing new skills in museum
institutions. ICOM Executive Board member, Luis Raposo also took part in the
conference. The whole conference was well-managed by Agostinho Ribeiro,
coordinator of Mosteiro de Arouca, who also organized an interesting cultural
program on site with a memorable intangible heritage experience. The
conference was attended by around 100 participants, mainly from Portugal and
Spain.