All news
May 16, 2023
Press Release INTERCOM DOHA 2023 Conferences, Highlights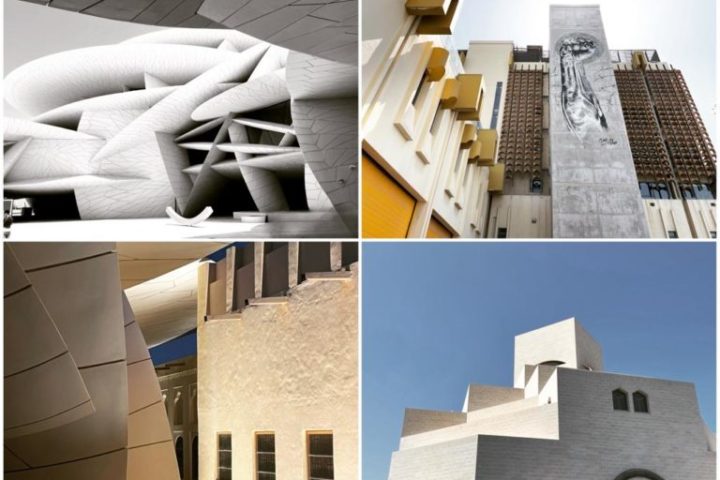 Doha – INTERCOM and partners, Qatar Museums, ICOM SEE, CIMAM and ICOM Croatia conclude INTERCOM's first conference in the Middle East with success. 'The Future Museum: Framing the Skills and Mindsets of the Visionary Leader' symposium took place at the National Museum of Qatar and was attended by as many as 220 participants, including members of the royal family in Qatar and international experts from the museum world. INTERCOM Chair Goranka Horjan states that "nowadays we have found ourselves in a totally changed environment where mapping challenges and problems has become the popular sport. Museums can learn something from sports – to take on the spirit that drives us to action, urgent action. In fact, if we do not act now and bring in change in every day practice, we will find ourselves in the position of losing relevance and trust of people… "
Welcome speeches delivered by H.E. Sheikha Al Mayassa bint Hamad Al-Thani, who is the Chairperson of Qatar Museums, and Chief Executive Officer of Qatar Museums, Ahmad Musa Al Namla, stressed the dynamic museum scene in Qatar whose future vision sees culture as an important integrative element of the society. The colloquium featured numerous world-renowned speakers including international experts in the cultural industries Prof. Dr. Desmond Hui of Hang Seng University in Hong Kong, Prof. Vlatka Ariaana Hlupić of the Hult University in London, and Prof. Dr. PierLuigi Sacco of the University of Chieti-Pescara and Research Affiliate at the metaLAB (at) Harvard. The poster session was attended by H.E. Sheikha Amna Al Thani – Acting Deputy CEO for Museums, Collections and Heritage Protection.
The conference, split into three sessions, covered up-to-date topics such as the key skills of today's museum directors, insights into a visionary mindset for leaders, the future for museums in the face of many societal changes and challenges, and finally multicultural exchanges of museum experts around the world. A huge attendance of the participants from the region was supported by the regional alliance ICOM Arab whose chair, Ech-cherki Dahmali was one of the workshop's leaders together with Sally Yerkovich, Lizzy Moriarty and Bart De Baere. INTERCOM and partners managed to create a diverse conference format comprising interesting keynotes, excellent presenters, carefully chosen leaders for interactive workshops, selected posters for onsite presentation and regional roundtables for discussions and exchange.
The main goal was to set a path for the future, a sustainable, green and digitally savvy future. Therefore, museums need theory and practice walking hand in hand to help museum leaders to create a new vision for their work. The conference focused on finding solutions and presenting good practice examples which may be transferred globally as pilot projects. Finally, a rich additional cultural programme in Doha offered visits to many museums and cultural sites which added value and a unique experience for participants.