Board members
CHAIR: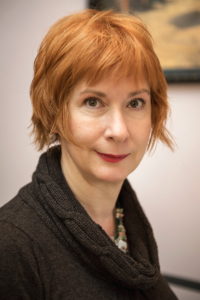 Goranka Horjan
general director, Ethnographic Museum, Zagreb, Croatia
Goranka Horjan has been active in ICOM since 1997. She was a member of the Executive Council from 2010 to 2016 and since 2017 she has been the Chair of ICOM South East Europe. Since 2016 she is the chairing the international jury of Europa Nostra Heritage Award in the category Education, Training and Awareness-Raising under the auspices of European Commission.  From 2012 to 2017 she was the Chair of the European Museum Forum Board of Trustees that operates the most prestigious museum award scheme in Europe including European Museum of the Year Award and Council of Europe Museum Prize. For 12 years she was a general director of the Museums of Hrvatsko Zagorje where she led several museum investments (new Krapina Neanderthals Museum, renovation of the Veliki Tabor Castle, Museum of Peasant Revolts and Studio Antun Augustinčić Gallery). She participated in several EU funded projects like the  Region of Digital Museums, project initiated in cooperation with the Ministry of Regional Development, project ECULTVALUE financed within the 7th Framework Support Action Programme (Horizon 2020), CRAFTATTRACT (Interreg) and the new project of Ethnographic Museum "Renovation of Heritage for Smart and Sustainable Growth in Hyperconnected World" supported by ERDF structural funds.
SECRETARY: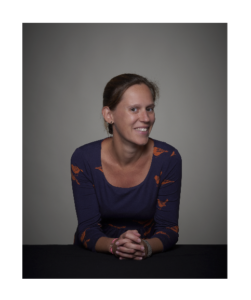 Emilie Girard
Chief Curator, Head of collections, Musée des civilisations de l'Europe et de la Méditerranée (MuCEM) Marseille, France
Emilie Girard is Head of Collections at the Mucem in Marseille. After studying art history and ethnology, she joined the Mucem team in 2006 and actively participated in this new museum creation. In 2008, she took over management of the museum's Collections Department, leading, among other projects, the moving of the collections from Paris to Marseille and the creation of the Mucem CCR (Conservation and Resources Centre) that she currently manages. She is also responsible for the museum "Faiths and Religions" Department, linked to her initial training in Christian archeology and Coptic languages. She regularly curates Mucem exhibitions, such as Picasso et les arts et traditions populaires in 2016 or Shall we dance? in 2019 and coordinates now the exhibition programme of the museum. She also organizes professional trainings, in France and abroad, dedicated to collections management or religious heritage.
TREASURER: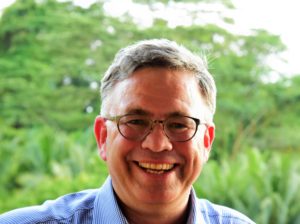 Hans van de Bunte
Project Director Sarawak Museum Campus Project, Kuching, Sarawak, Malaysia by 2020
Hans started his professional career in museums in Amsterdam and Leiden. Presently he lives in Kuching (Borneo) leading the Sarawak Museum Campus Project. The Campus objective is to realize a new museum complex by 2020. He strongly believes in building on local talent by nurturing and training staff to work with international museum standards. Before moving to Asia, he was Director Public Programmes at the Tropenmuseum Amsterdam and he was responsible for the exhibitions & public programmes, international projects & network and the brand strategy and marketing at the museum. He lead the curation of multiple exhibitions and represented the museum in several committees and boards. He is also a member of the Asia Europe Museums Network (ASEMUS) Executive Committee and partake in one of the ICOM working groups for the new museum definition.
Contact: hansd@sarawak.gov.my
MEMBERS:
Ole Winther, Head of Division, Cultural Institutions & Operational Support, Heritage Agency Denmark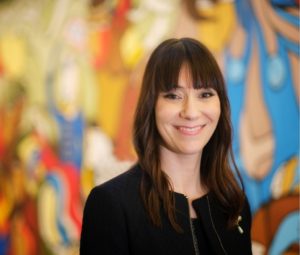 Myriam Proulx
Program Manager, Canada Council for the Arts, Ottawa, Canada
Myriam  has built a 19-year career and developed substantial expertise from a variety of senior roles in cultural management at renowned, large and complex Museums in Ottawa, Gatineau, Montréal and New York. As a goal-oriented person with integrity and a growth mindset, sheis comfortable conceiving global planning strategies, as she is managing museum operations. Her most recent field of interest and work has been to identify and adapt both practices and tools that look at how leadership and the way people work in the museum field can be transformed. She shared this knowledge in conferences in Canada, the United States, the United Kingdom and Australia.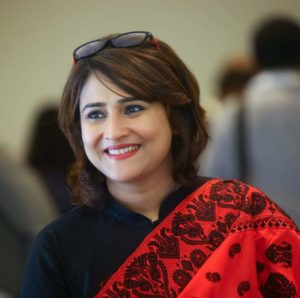 Reena Dewan
Director – Kolkata Centre for Creativity; President – ICOM India, India; President – West Bengal Arts Council, WICCI & an art practitioner
Reena has been spearheading many projects to promote research and development of different disciplines of art that leads to a volumetric and qualitative impact not only in the art field but to the society and young artists & performers.
Reena champions and facilitates Inclusion, Diversity and Gender Equality in Museums and Art Spaces. She is instrumental in launching the first 'Accessibility Program' in Eastern India, that forms a bridge between people with special abilities and Arts. She co-convened the first International conference in India on 'Gender Mainstreaming and Cultural Rights'. She is pioneering social changes creating an inclusive culture in KCC that addresses different abilities & choices, gender & sexual diversity and marginalization of communities through appreciation and applications of art.
Recipient of prestigious fellowships, Australia Council's International Leadership Program, Art Think South Asia, International Society for Performing Arts and of 'Emerging Scholar' award from Ground Research Networks. She is a 'The Getty Foundation' Grantee and has presented papers on travel grants in Museum conferences on various international platforms, that gives her vision an immediate global perspective.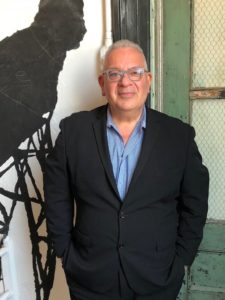 Jose Ortiz
Chief Operating Officer at MoMA PS1, New York, USA
Jose Ortiz is the Chief Operating Officer at MoMA PS1 in Long Island City, NY, one of the oldest and largest non-profit contemporary art institutions in the United States, and an affiliate museum of The Museum of Modern Art in New York.
He is a seasoned museum professional with direct experience in Human Resources, Operations, Programming, Financial Management, and Visitor Services, as well as Strategic Planning, Consensus Building and Leadership Development.  He has held leadership positions at The Bronx Museum of the Arts, The Harvard Art Museum, The Smithsonian Institution's Hirshhorn Museum & Sculpture Garden and The Cloister of The Metropolitan Museum of Art.
Jose has served on program and grant panel reviews for the National Endowment for the Arts, the Institute of Museum and Library Services, The American Alliance of Museums, the NYC Department of Cultural Affairs and ICOM-US.  He lectures regularly at national and international universities, museums, and conferences, on the subjects of museum administration and leadership development.
Jose serves as Treasurer on the Board of Directors of ICOM-US and has been a member of ICOM for 21 years.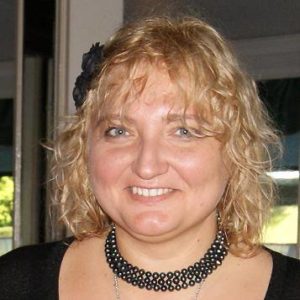 Nicoleta Zagura
President of Art & Heritage Association, Moldova
Nicoleta Zagura, Ph.D. graduated from Babes-Bolyai University from Cluj-Napoca, Faculty of History and Philosophy. She took the Doctorate Diploma at the same University, with specialization in Hermeneutics. Since 2003 she has been President of Art & Heritage Association, implementing educational projects in the museums and UNESCO World Heritage sites. In 2006 at the UNESCO World Conference of the Artistic Education from Lisbon, Portugal, Zagura Nicoleta took the diploma for the good practices with the project "Artistic Education for the Heritage". Former employee of the National Commission of Romania for UNESCO, Nicoleta created a strategy of networking museums and UNESCO cultural sites, in order to develop social dialog and educational policy for culture and cultural heritage at local and regional level.
Nicoleta is national correspondent for Romania and Moldova at European Museum Forum (EMF) and doing educational projects for the youngsters in Bucharest Museums under the auspices of Cultural Center for UNESCO "Nicolae Balcescu".