All news
August 17, 2021
JOIN ICME, INTERCOM & ICOM AZERBAIJAN JOINT CONFERENCE IN BAKU! Conferences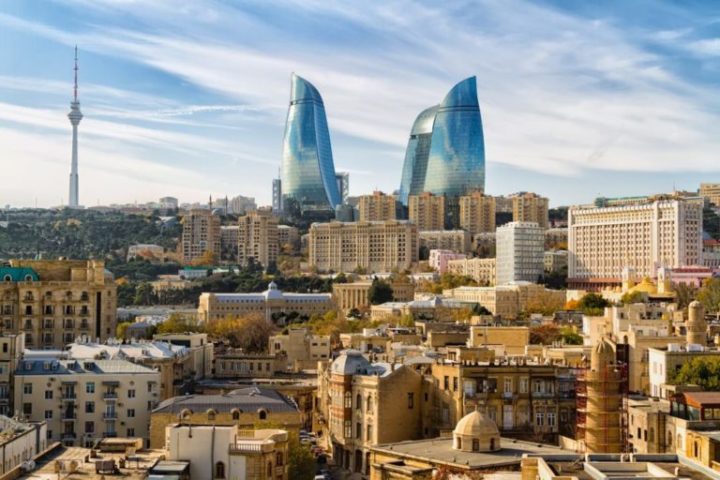 Annual conference is taking place in Baku, Azerbaijan, 13  – 15 October2021
The format is a hybrid conference. You can join us in person and explore Baku in a safe and organized way apart from taking part in the conference. Online format is offered to those who prefer not to travel.
The registration for the ICME, INTERCOM & ICOM Azerbaijan Joint Conference 2021 is OPEN. More details about the registration can be found on the ICOM Azerbaijan website: http://icomaz.az/en
Please register through the provided link.
For useful information click here.
CONFERENCE TITLE:
TRANSFORMING COLLECTING POLICIES IN MUSEUMS: THE NEED FOR LEADERSHIP AND SOCIETAL RESPONSIBILITY
Programme
We live in a complex, confused and fast changing world. Museums are very important cultural and social institutions and must respond to and reflect these changes. Museums are responsible for making their visitors and the wider society conscious of current debates through their actions, exhibitions, events and activism. The challenges of decolonizing museums, engaging with ethnotourism and providing museum leadership that enables museums to address important contemporary issues are relevant, and provocative themes for our conference.
The main aims of the conference are the following:
– to open a dialogue between scholars of ethnographic and other museums and to offer a platform for the presentation and discussion of recent research;
– to highlight the significance of the concepts of Decolonizing Museums, Ethnotourism Management and Leadership and Museum management for our times;
– to facilitate a global dialogue on these themes by bringing together museum professionals from all around the world,
– to critically engage with existing theories and methodologies and to provide a platform for the presentation of new research and initiatives that will help us to tackle these core issues and the ways in which we might transform the concept of `collecting' that has defined museums for decades.
Session 1: Decolonizing Museums: Restitution, Repatriation & Healing
Session 2: Museums and Ethnotourism
Session 3: Leadership and Museum Management for Our Times
For more detailed programme click here.
For keynote speakers click here.
Conference Venue and Practical Information
| | |
| --- | --- |
| CONFERENCE  REGISTRATION | FEES |
| ICOM member | € 250 |
| Student* | € 150 |
| Non-member | € 250 |
| Day Pass | € 100 |
| Local participant | € 80 |
| Accompanying Person | € 150  (It will cover only welcome and closing parties) |
| For more click here | |
The conference fee will cover academic sessions, the conference pack, lunches and coffee breaks, the welcome and farewell parties.
Post-conference tours
Click here for more information here.
Follow the news about the conference on websites: